i thought i almost died just now.
my instructor asked me to go freewheeling when i was on 3rd gear, and my car skidded. dammit. my legs was wobbling right after that. he said it was an analogy of dangerous driving. duh.
okay.
the time of the month has come. no, not that pms time. the happy time :
payday
. the day i've been looking foward to. but i bet i can finish them up in a week. hah.
actually picture paints a thousand word. i wanted to post some pictures up but im too lazy to upload. we had CS BASH last week at gotham & breakfast at tiffany's not. i'll upload the pictures when im free. i know this is such a monotonous entry.
sorry.
N.B : LEEYAN & RENNY - i'll see you girls on 1st August. :)
posted by B Junior @ 11:54:00 AM
(3) comments
this is one of my worst and busiest week. arghs! and can it not creep by any slower than it is now?? damn. it sucks. to make matters worst, i have to work on a saturday night! how uncool is tt? sometimes i feel that work is robbing me of my social life. the only day that im looking foward to this week is lazy
sunday
; when everybody is recovering from abstemiousness and preparing for a brand new week the next day. ugh.
i need a break. totally.
well apart from the stinking job issues, i brought home a new friend that day. not many were pleased with her. but what matters most is, she's definitely the one whom can fill up that space for my lonely & ugly moments at work. she's dark and sleek. she's gorgeous and practical.
you call her KU800.
i call her chocolate.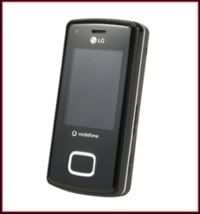 i love you, i do.
posted by B Junior @ 9:50:00 AM
(0) comments
im back.
just to say hi.
i will update again when i have the time.
au revoir!
posted by B Junior @ 5:10:00 AM
(0) comments